The FleetForex trading platform was packaged by a global consortium of experienced forex traders, trainers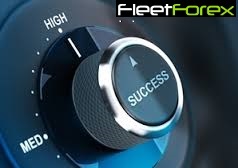 and forex brokers to provide traders with a level playing field and enhance their ability to maximize their online forex trading potentials.

FleetForex knows where the shoe pinches, because we have been there!

We are therefore determined that your forex trading experience must be richly fulfilling:
No dealer trading against you

No price-shifting, cheating you of precious pips that add up to thousands of dollars annually

No obnoxious policies to cheat you out of your hard-earned profits

Great content and resources to enhance your capabilities as a forex trader

The best forex trading software - MetaTrader 4

Commitment to fair business practices

Absolute integrity!
That's Why Professional Traders Prefer FleetForex